It's all Grεεk
"It's all Grεεk" is an innovative concept, a modern roaster house ("rotisserie") that glorifies "kondosouvli", a traditional Greek delicacy that can be described as "short roast meat skewer". It offers an upgraded gastronomic experience in a contemporary environment that embraces traditional values combined with "modern greekness".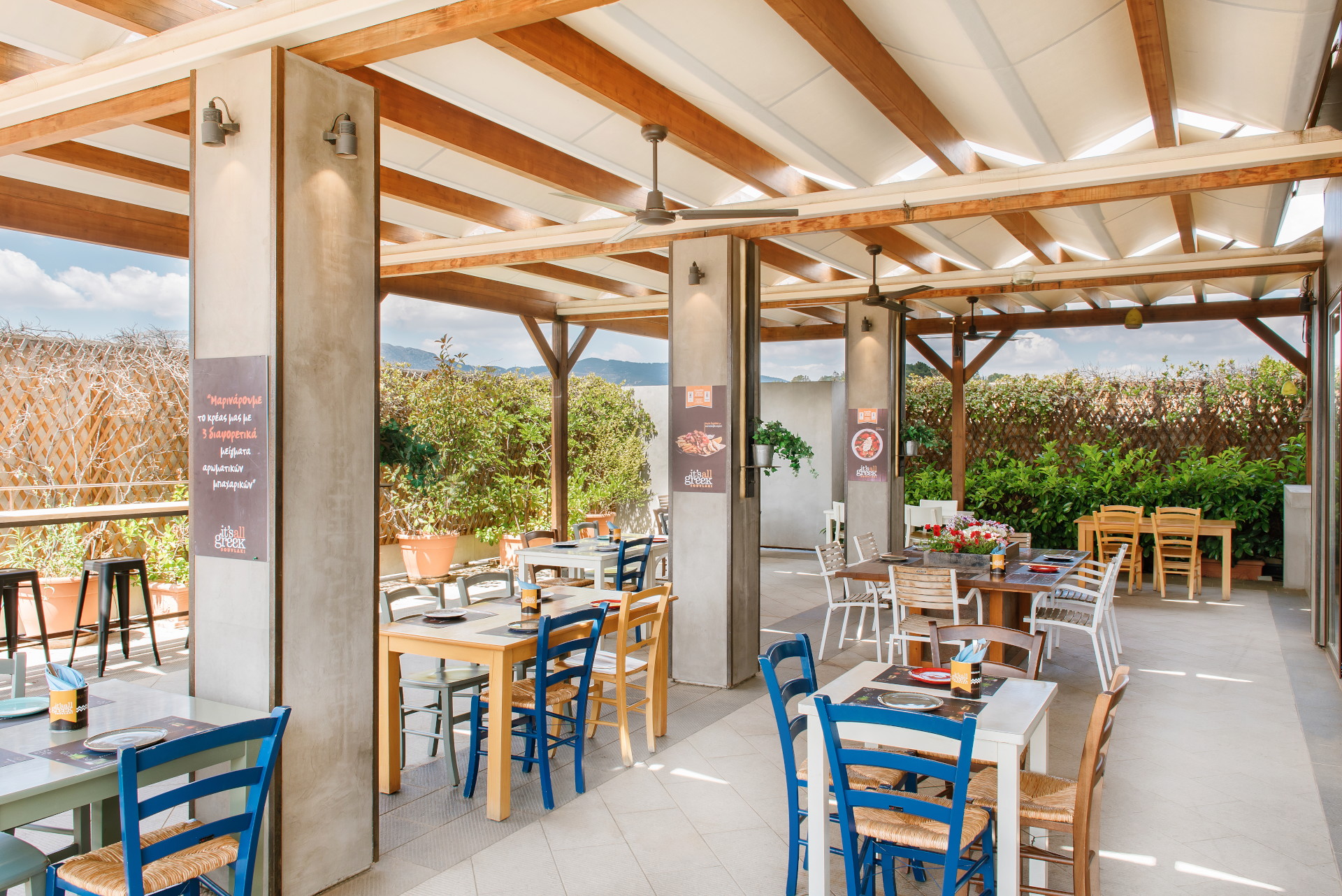 Inspired by the rich Mediterranean food culture, the chefs of the Group have created the unique kondosouvli recipes of "It's all Grεεk" in 3 different meat varieties: pork, chicken and veal. The meat is marinated in red wine and a variety of local herbs, including thyme, basil & oregano and then it is slowly roasted to perfection for over 3 hours.

The concept has been deployed both in malls as well as airports, however it can be easily adjusted for city network locations in major capitals.